Aulis has now released the first sketches of their planned apartment building on Kungsgatan in Boden. Here they want to build 28 smaller tenancies.
Aulis in the North is planning to build a new apartment building on Kungsgatan in the lower part of Boden. The house will be three floors and contain 28 rental apartments, ones, twos and a few threes.
– Aulis in the North is incredibly proud to make new investments in Boden, says Camilla Lindmark, CEO and developer of the project.
She sees single people and small families as a potential target group for the apartments. The rents must be in line with other newly built rental apartments in Boden.
Drawings and sketches have been produced in collaboration with A and D architectural offices. The property is planned by Auli to build under its own auspices, an investment of approximately SEK 50 million.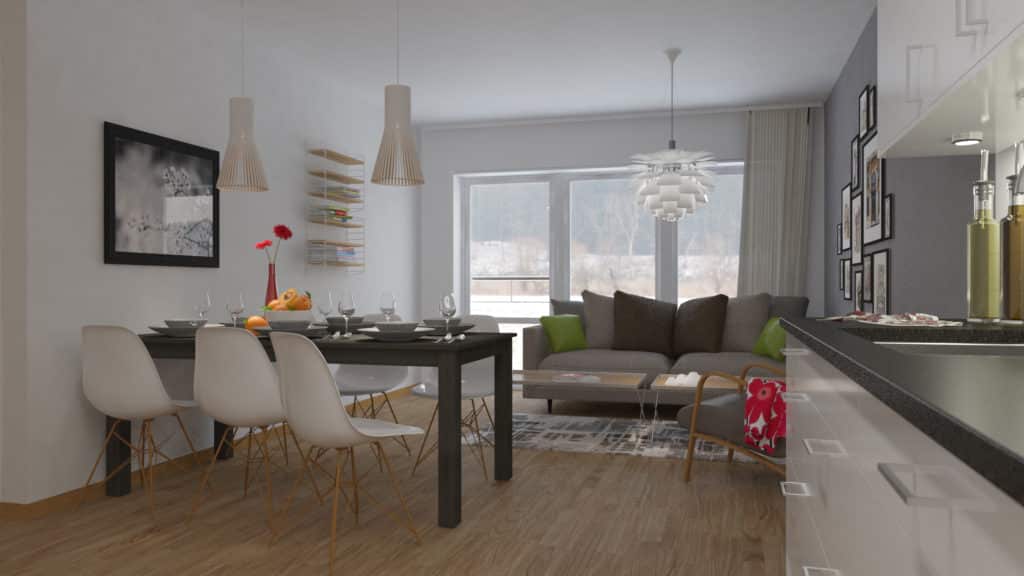 – Material choices are proven and environmentally friendly. For example, we were involved in the beautiful Sara Kulturhus in Skellefteå, which has received international attention, says Camilla Lindmark.
Aulis has recently submitted a building permit application to the municipality of Boden. The sale of land rights of the properties Balder 5 and 6 will be decided by the municipal board on 14 February. If everything goes as Aulis wants, construction can start already this spring.
– As soon as there is a decision, we will start. In the summer of 2023, it should be ready, says Camilla Lindmark.
Read more: Plans resume: Want to build homes at Panelenparkeringen | BodenXT