An adapted surface for spontaneous sports where practitioners can use both hands and feet.
Here is the new meeting place that replaces the football pitch in the Ing3 area.
We have previously reported that the municipality of Boden has decided to lease 7,340 square meters of land to the Football Field in Boden Fastighets AB. On the land located in the Ing 3 area, 60 student housing units, storage, parking spaces, common areas and a green area will soon be built. The homes will then be rented out to the Swedish Fortifications Agency and students in the Armed Forces.
The current area used today functions as a football pitch and is largely used by spontaneous athletes. Therefore, the municipality of Boden has investigated the possibility of replacing that area with a meeting place where more sports than football can be gathered.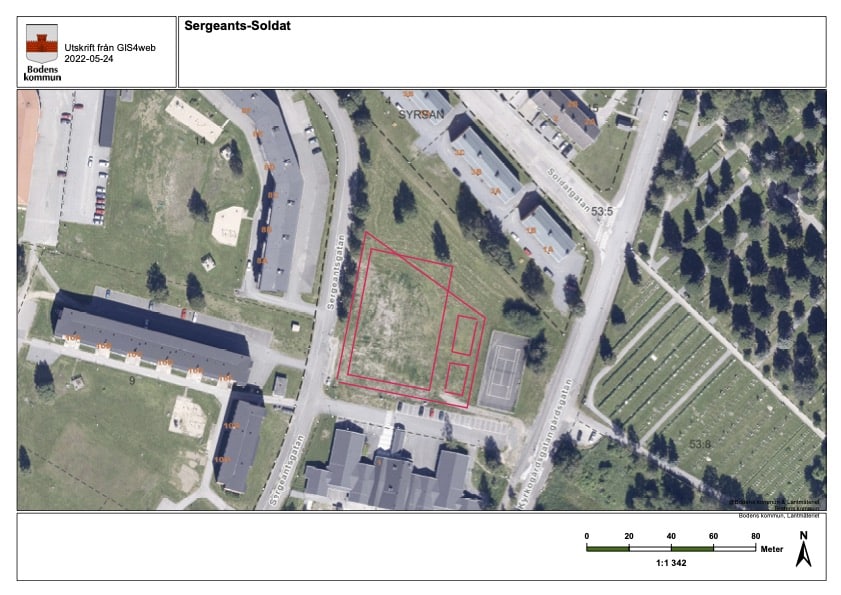 The new sports field will still be adjacent to Björkdungen's preschool, but will now be located on the north side of the preschool. There is already a tennis court and to it will be added a football field in natural grass, the size adapted for seven to seven, and two badminton courts of standard dimensions.
In the next few days, we will start filling in and leveling the surface and then laying on a finished carpet, says Erland Berg, unit manager for park and forest at Boden municipality.
The lawn that has been ordered is approximately 4,000 square meters and is expected to be ready for play in July if the delivery goes as planned. The tennis court will not be affected by the construction and will be playable before then.