The greenhouse project has aroused interest on both the national and international stage.
The Research Institute of Sweden has recently granted SEK 800,000 to a research group to collect data and investigate how cultivation can be optimized in the smart greenhouses that are being tested and developed in Boden.
– The money means that we can spend more hours on the project. Collect hours and make measurements that hopefully lead to further development, says Mattias Vesterlund, program and project manager at the ICE data center facility in Luleå.
The greenhouse project in Boden is about taking advantage of the waste heat from computer server halls and using that energy to produce food in a subarctic climate – all year round. In addition, it is investigated how cameras and sensors connected to artificial intelligence (AI) could be used to further optimize the conditions in the greenhouse.
Even outside Sweden's borders, the project is followed with great interest. In February, Marco Streng, CEO and co-founder of Genesis Digital Assets, visited Boden and was given a tour of the greenhouse and also a description of the project.
It is his company that owns the data center module that will supply the greenhouse with heat during the research project.
– Normally we just blow the heat out of the halls, but here we use it to grow vegetables instead. It is fantastic that it is possible, says Marco Streng.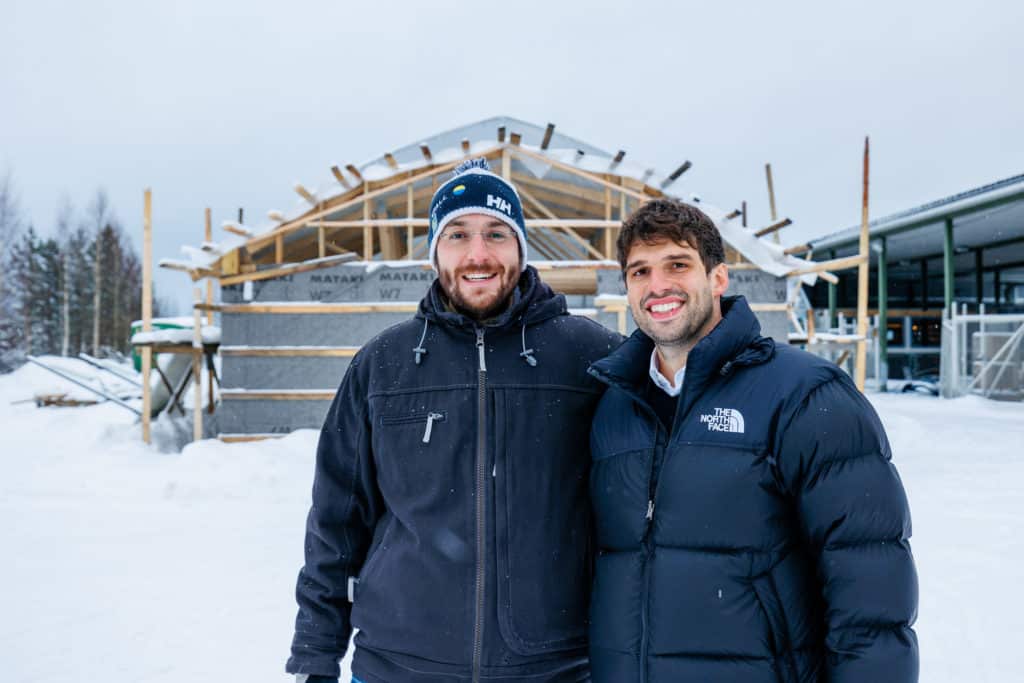 And it was clear that the visit captivated the German businessman who has expressed a desire to expand his cooperation in the future development of local food production through heat recovery.
– This is the future and it is clear that it is not just us in Boden who feel that way, says Håkan Nordin, business developer at Boden Business Agency.
Next week, the next step for the research project awaits when the heat from the module is switched on and the researchers can start collecting and analyzing the data.
– It is now that we get a sense of how the theory works in practice and that we can make measurements on a larger scale. It feels very exciting, says Håkan Nordin.

Click here to see the film about the greenhouse project (NOTE English speech)