The company H2 Green Steel (H2GS AB) and the municipality of Boden have drawn up a letter of intent for the acquisition of the 500-hectare land area in Norra Svartbyn, BIP (Boden Industrial Park). The aim is to create a unique integrated industrial park where fossil-free green steel will be produced with hydrogen-based green energy.
It is the current owner Boden municipality and the company H2 Green Steel (H2GS AB) that now publishes the plans for the development of the area just north of Boden. The project means that Boden, together with Luleå, will now be a highly active and driving party in one of the largest investments and changes in Sweden's industrial history.
– We at Boden are very happy that H2 Green Steel's establishment is now a reality. We have worked with them for a long time around the establishment and it is a very good collaboration. Now we together show the way into a new phase of the green industrial revolution and what will take shape here in Boden will be completely unique, says Claes Nordmark, mayor.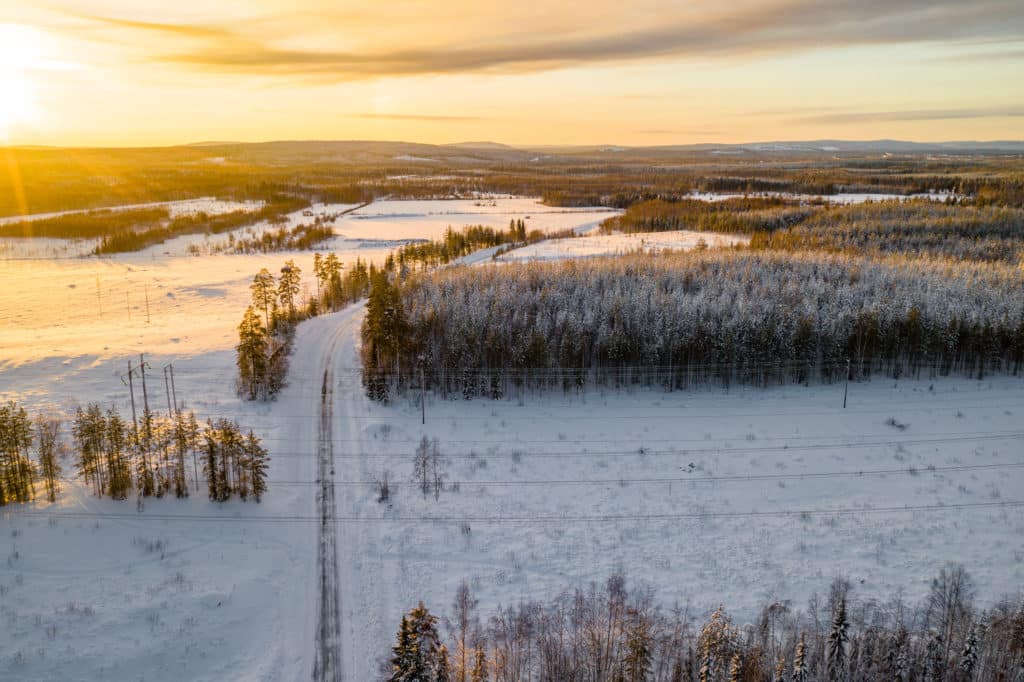 – Through the investment in fossil-free green steel, we create a more sustainable society and contribute to the development of our region and we will now gather strength with the expertise that exists in the local area. That together with Luleå we can be involved and contribute to revolutionizing Swedish steel production feels very exciting, says Claes Nordmark.
– This is the biggest thing that has happened to Boden since Boden's fortress was built in the early 20th century and it will change Boden, Luleå and Norrbotten forever, says Claes Nordmark, mayor.
The fully integrated production process includes one of Europe's largest green hydrogen factories, which will pave the way for the possibility of producing green quality steel. Hydrogen technology is the part of the climate-smart production solution that in Boden will replace the traditional blast furnace technology with, among other things, large emissions of carbon dioxide (CO2) as a result. The establishment at Boden Industrial Park will create completely new conditions for meeting and accelerating the necessary global change. Steel production is expected to start as early as 2024.
– This is a historic Swedish industrial investment that will fundamentally transform the European steel industry and be of crucial importance for climate change. We are incredibly happy to be able to implement this initiative in Boden and Luleå in particular, and I would like to warmly thank the municipal managements for a very good collaboration, which is now continuing. We share the vision to develop Norrbotten into a world-leading knowledge cluster in fossil-free steel production. This is the beginning of a new, exciting future chapter, says Carl-Erik Lagercrantz, Chairman of the Board of H2 Green Steel
H2 Green Steel (H2GS AB) was founded in 2020 to build a large-scale fossil-free steel production in Norrbotten. H2 Green Steel will produce 5 million tonnes of fossil-free steel by 2030, and will thus contribute to the climate change of the European steel industry, one of the industries with the largest carbon dioxide emissions. H2 Green Steel will establish its operations in Boden-Luleå. The founder and largest owner is Vargas, who is also a co-founder and one of the largest owners in Northvolt.
Read more: Detailed plan for Boden Industrial Park | BodenXT
Read more: Boden and Luleå in joint courtship with the government ahead of the green social change | BodenXT
Read more: Norrbotten will lead the development of the green fossil-free steel | BodenXT
Read more: Svartbyn becomes the place for the green industrial change | BodenXT