Lilium Fastigheter AB wants to buy two plots in central Boden and build new rental apartments.
On May 16, the municipal board will decide whether there will be a sale or not.
The real estate company Lilium AB is a family-owned business with roots in Norrbotten, but headquartered in Sundsvall. The company is already established in Boden and owns an industrial property in Torpgärdan's western industrial area, but now Lilium wants to expand and build something new.
– We have with great pleasure followed the positive development that is taking place in Boden and northern Sweden. There is already a great demand for housing there and it will probably only increase. These are interesting properties that are close to the center and where we can offer a good solution with a fast construction pace, says Peter Gotthardsson, Chairman of the Board of Lilium Fastigheter.
On the plot property Biet 3, Lundagårdsområdet, Lilium plans to build 57 apartments spread over several buildings in three and four floors.
The other plot is located on Prästholmen, next to Prästholmskolan, property Ägir 1. There, the real estate company designs for five point houses with four floors. A total of 80 apartments.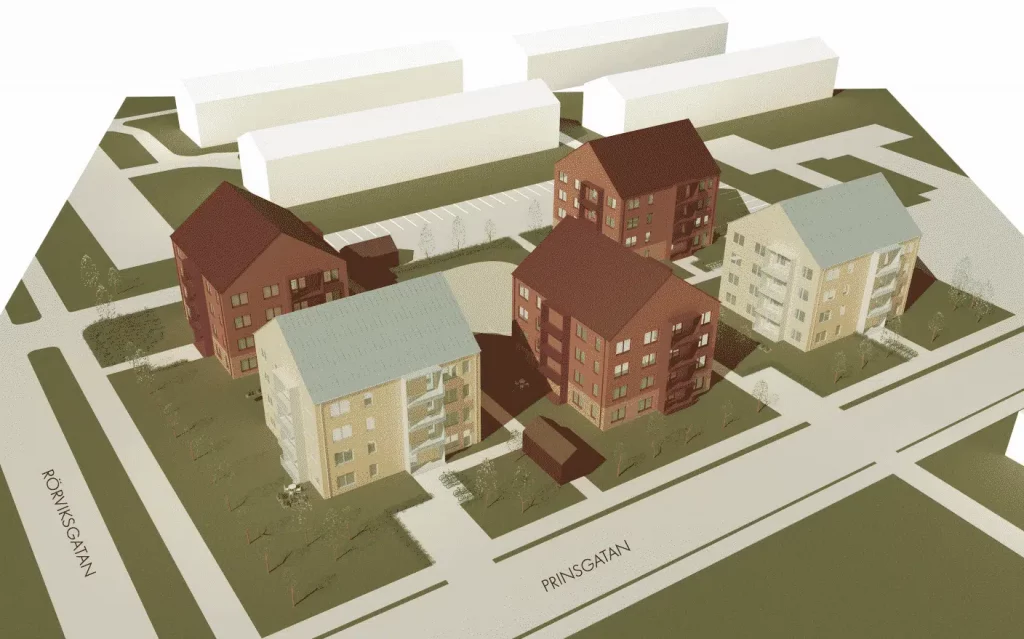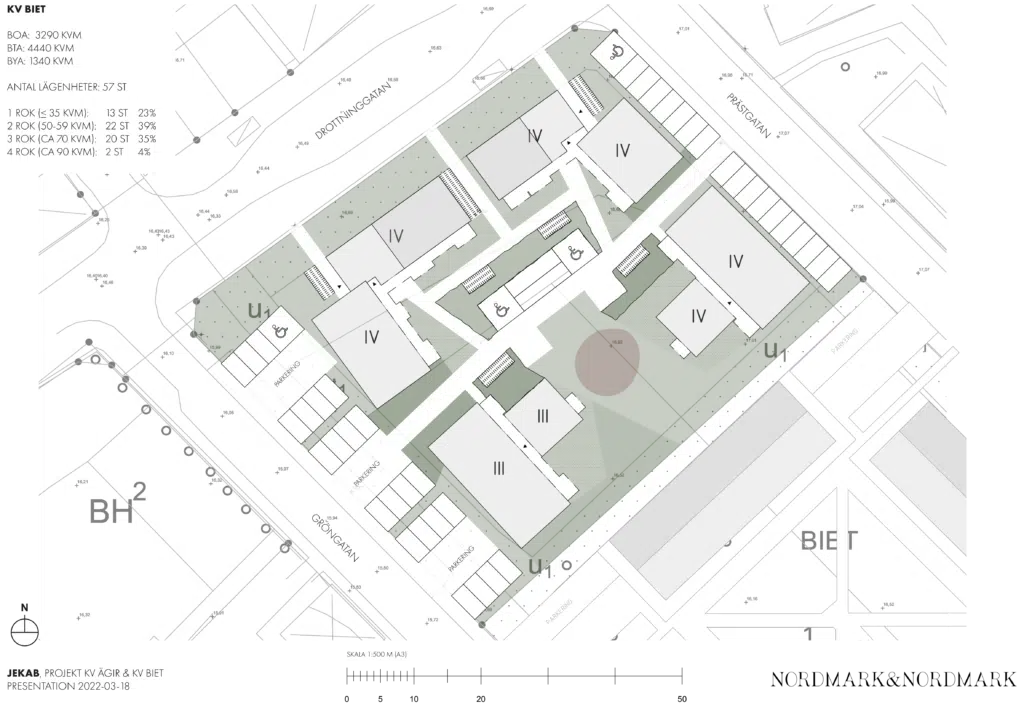 The form of housing will be rental apartments and the size of the apartments being built is primarily adapted for one to three people – one-room, two-room, three-room and four-room.
Moving in 2023
The green social change means that the municipality of Boden is in the spotlight with stakeholders around the world. Both companies and workers are moving here.
The forecast is that the municipality will grow by 3,000 inhabitants within three years and for that to be possible, housing needs to be built. Quickly.
– We need 900 apartments by 2024 to meet the demand that exists right now. Lilium is a very important player if we are to achieve that goal. We need companies that want to invest in Boden and that have the opportunity to create housing within a relatively short period of time, says Lars Andersson, planning and development manager at Boden Municipality.
A prerequisite for Lilium to be allowed to buy the land from the municipality of Boden is that construction starts in 2022, which the company has accepted. The plan is to start work as soon as they have access to the land and since they use prefabricated houses, they expect that the first tenant will be able to move in during the autumn of 2023.
According to the purchase contract, the municipality of Boden and Lilium have agreed to sell the property Biet 3 for SEK 4.9 million and the property Ägir 1 for SEK 8,775,000.
The matter will be presented to the municipal board on May 16, which will then vote on whether the sale will be off or not.