First the steel industry – now a new type of industry is emerging in Boden. This makes it possible to control satellites in space. The first receiver is already in operation and more are on the way.
Many people have passed the Plug & Play area at Bodsvedjan and wondered what the function of the white dome is. It is part of the establishment of a whole new industry for Boden. The space industry.
Inside is a rotating dish belonging to a South Korean company, which is trying to make contact with satellites.
The ground station is able to receive information from the satellite and then relay it to the company, which in turn can interpret and influence the orbit of the satellites. The technology also facilitates the use of various types of positioning services, including those used by transport companies.
The company behind the technology of the satellite receiver is an American based company called Assured Communications. They chose Boden as their place of establishment for two reasons.
"Opportunity to grow"
Firstly, the geographical position. The window for contact with the satellite is most favourable near the Arctic Circle. Satellite operating companies are also keen to create so-called geo fences, where receivers are positioned according to the same latitude. For example, this company has a ground station in Boden, one in the Middle East and one in South Africa.
– We see an opportunity to grow here and help more customers with similar solutions. We also see that there are skills in the area and proximity to a university that can provide us with knowledge and talent," says Joel Ogren, CEO of Assured Communication.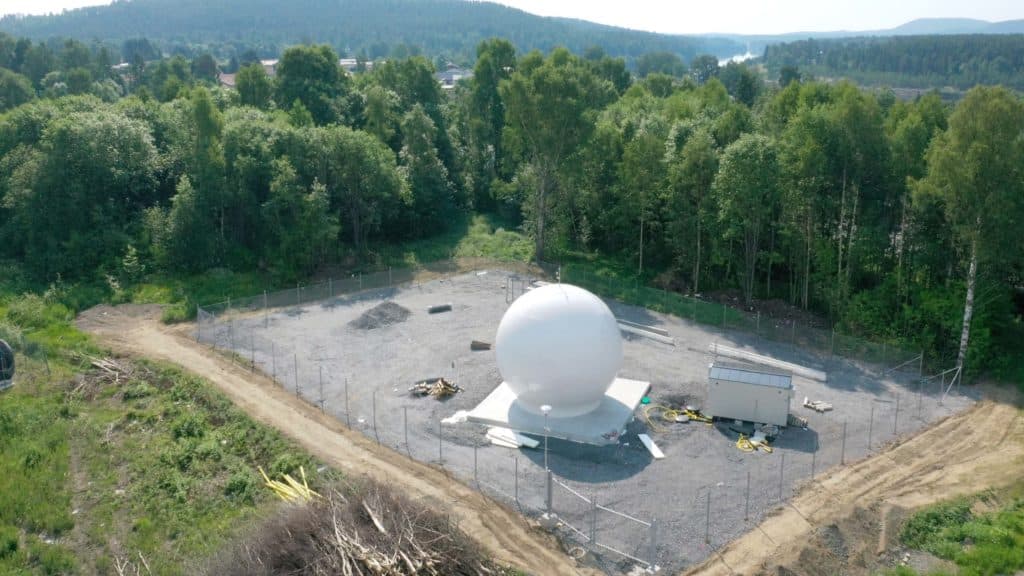 The second reason was the response from the municipality and Boden Business Agency. Joel Ogren explains that this establishment has been the easiest that the company has undertaken despite many geographical challenges.
– It has felt like a great team effort. Everything from dealing with the land issue to the permit needed to operate this station. We have always felt that we have had close contact with Boden Business Agency, which has helped us to get in contact with the right people to keep moving forward," says Joel Ogren.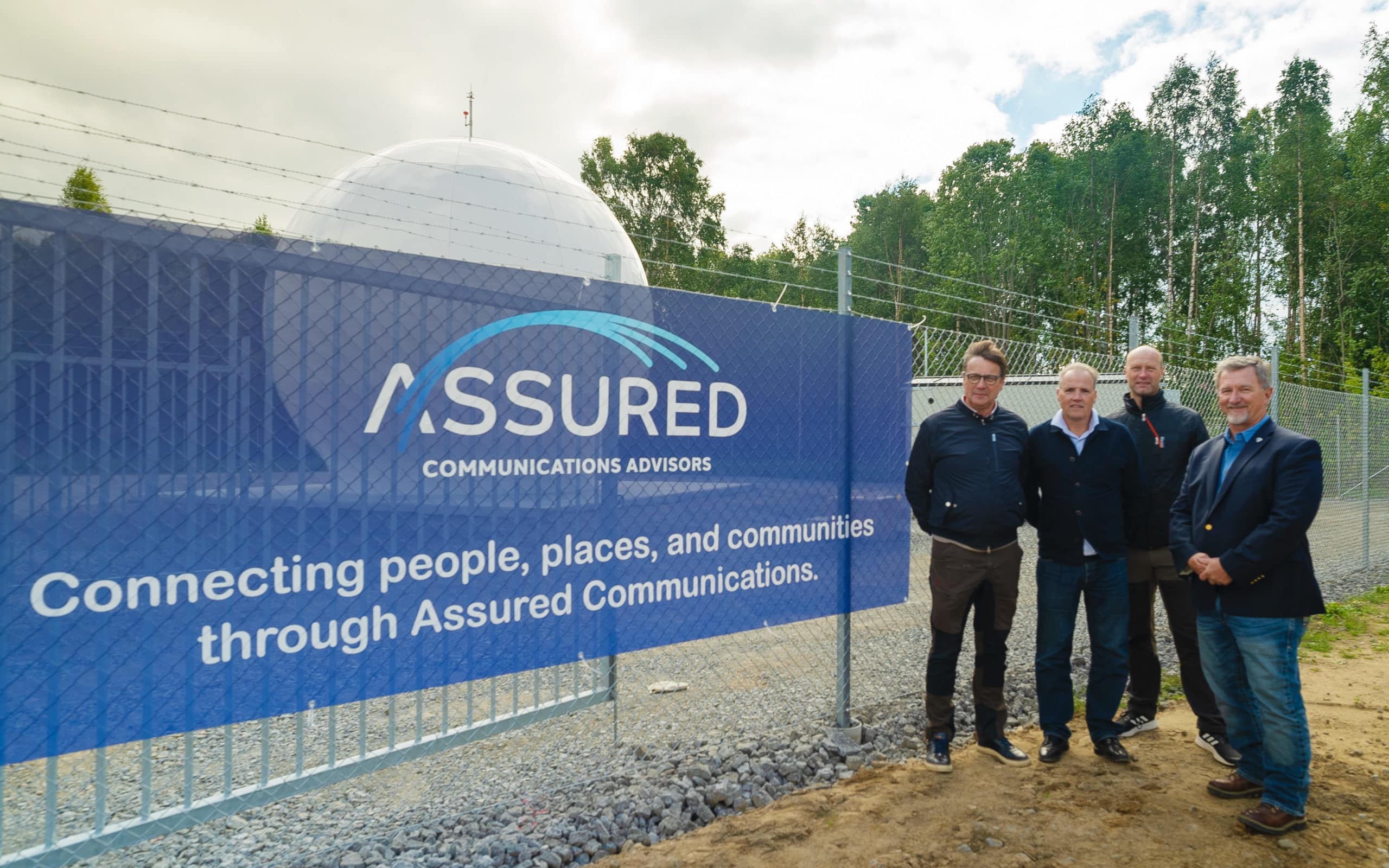 He particularly highlights Bredåkers Entreprenad, which was commissioned to build the site.
– Without them, we wouldn't be here. They have been fantastic and helped us build this whole area. When we have been on site with a client, they have also supported us with everything we have needed. I have never experienced a similar service from a company and we will use them for more jobs here in Boden.
Hope for cooperation with existing companies
Assured Communication was not just visiting to present the facility. More customers are already queuing up and the existing site will be expanded with more recipients already next year. The company is also looking at new locations in Boden, where they can build more stations.
Nils Lindh, business developer at Boden Business Agency, has been instrumental in making the establishment possible. Now he's curious to see what the knock-on effects might be.
– We're always looking for solutions where companies can work together to develop their existing business. This is about information and we have data centers here at the Plug & Play area as well. Maybe there can be synergies there," he says and continues.
– Now this is a completely new type of industry for us, which makes it extra exciting. But I think we will see more new industries here in Boden in the near future, says Nils Lindh.
If you want to get in touch with Nils Lindh, you can email, nils.lindh@bodenbusinessagency.com