A proposal for a detailed plan for part of the property Unbyn 3:19, stage 3 has been prepared and is being submitted for review from 6 April to 27 April 2022.
Unbyn's development is important for the entire municipality's future. In the municipality of Boden's general plan 2025, Unbyn is pointed out as a core area based on its strategic geographical location and as a service location. The municipality of Boden's ambition is to promote and enable people to move to the countryside and thereby try to achieve the municipality's population vision. Part of this is to enable new building rights for housing purposes with attractive locations. The current detailed plan creates these conditions.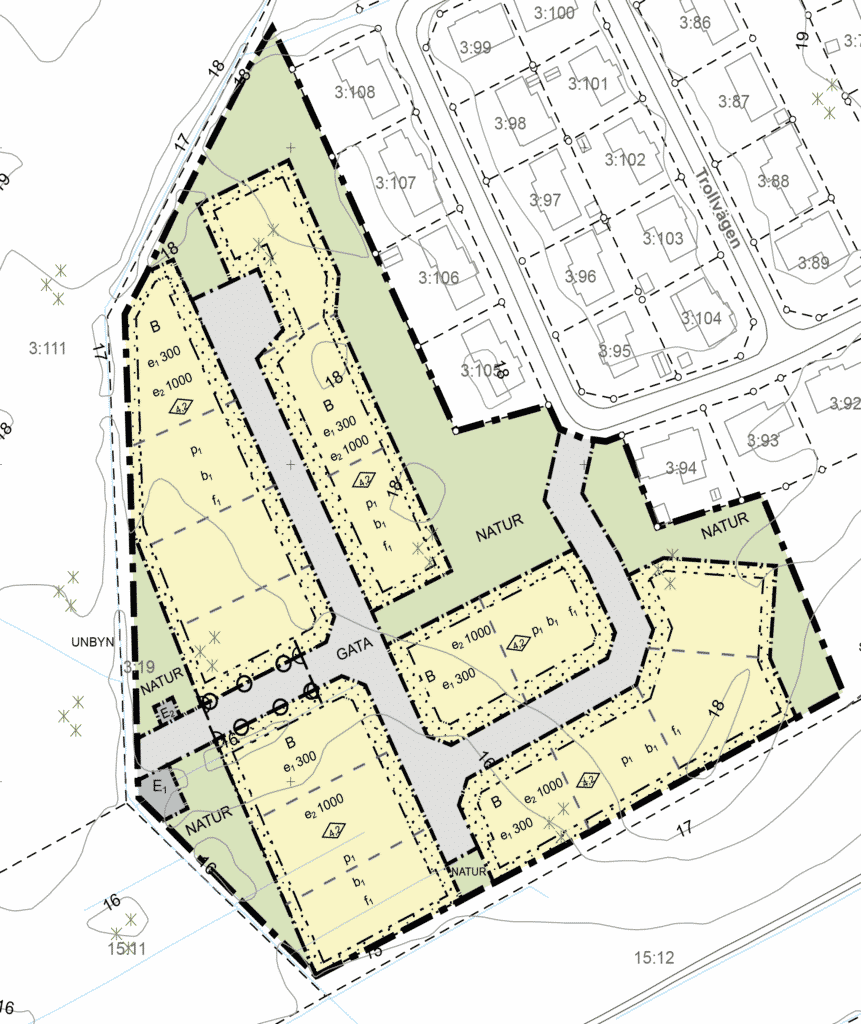 Review exhibition
A proposal for a detailed plan for the area has been prepared and is now on display for review. The plan proposal enables new building rights for housing. The detailed plan also allows land use for public space in the form of streets and nature. Two areas regarding technical facilities have been proposed in the western part of the planning area. One area for pump station and one for a substation. The detailed plan is handled with an extended procedure according to PBL. This review stage is the last opportunity to submit written comments on the detailed plan before it is presumed to be adopted by the City Council. Anyone who has not submitted written comments at the latest during the review may lose the right to appeal the decision to adopt the detailed plan. After the review period, the comments received are compiled and commented on in a review statement that will be included in the documents that go on to adoption.
The plan proposal is exhibited during the period 6 April – 27 April 2022 at the following locations:
City Hall, house B, floor 5, 08: 00-12: 00 – 13: 00-17: 00
The City Library during regular opening hours
The service point in Unbyn
If you have views on the plan proposal that you want to be taken into account in the continued planning work, these must have been received in writing no later than 27 April 2022. Enter name and address, comments are sent to;
Boden municipality, physical planning, 961 86 Boden or fysplan@boden.se.