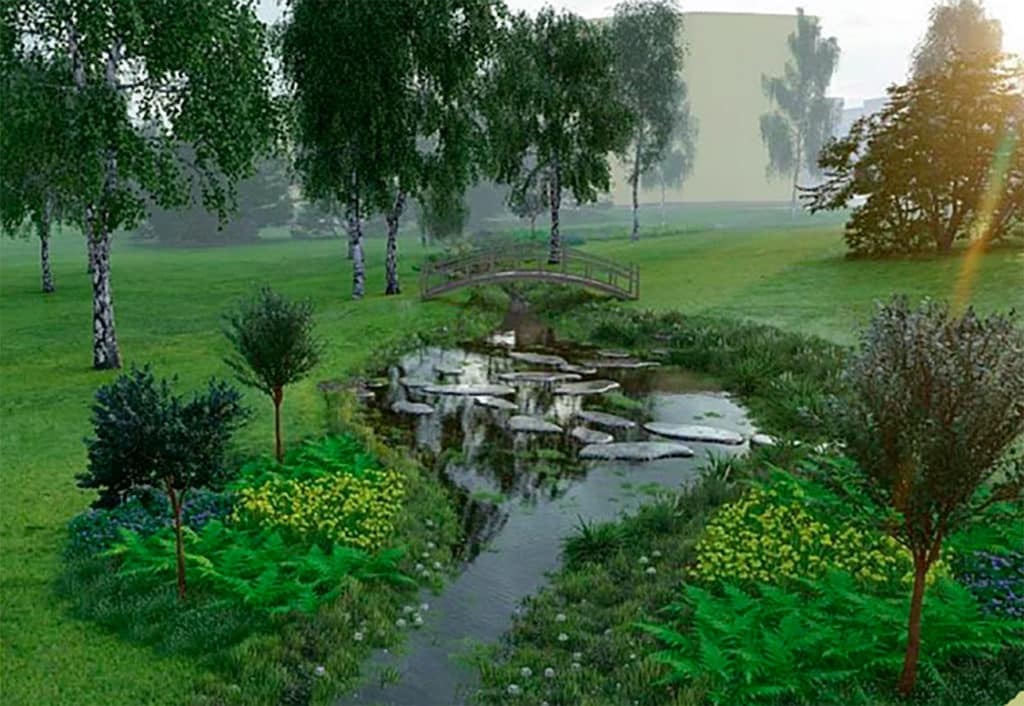 The stormwater facility "Kvarnbäcken" below the church is supplemented with 500 sqm normal / dry meadow area to increase biodiversity.
The meadow connects to Kvarnbäcken's planting with perennials, wet meadows and beach vegetation in connection with a flood surface. This further expands the biodiversity of pollinators.
As many people move around in the area, we are laying out meadow mats for faster establishment.
The purpose of the project is to promote pollinating insects, increase biodiversity and create higher acceptance for meadow areas in environments close to urban areas. The idea is to later be able to complement with insect hotels and signage to inform about the pollinators and their significance.
The background to the project is a desire to be able to replace areas where we cut the grass with meadow areas in an environment close to urban areas over time. It is important that meadow areas become a natural element in an environment close to urban areas.
Government grants for local nature conservation projects is co-finance the implementation of this project