Boden is growing and there is a great need and interest in new homes of many different types. Therefore, a residential area in Sävast is now being planned, which will be called Petön. The vision of the area is something completely new – varied, small-scale and close to the garden.
During the autumn of 2021, the Boden municipality's unit for physical planning will work with a detailed plan for a new residential area in Sävast. The area will be called Petön and is intended to be located just beyond Maran on Sävastön, an area bordered by the Luleälven river on one side and Sävastån on the other. The area closest to Sävastån is proposed to be preserved as a nature area. They are also looking at solutions for traffic to the area to affect nearby neighborhoods as little as possible.
– Of all sustainability aspects, we want mixed housing and housing forms. Due to the establishment of H2 Green Steel, we need new housing and we think that Petön is good for getting more flexible and mixed buildings, says Lars Andersson, planning and development manager at Boden municipality.
Vision close to the garden
The architectural firm Sandell Sandberg, led by Thomas Sandell, has produced two proposals for the design of the area. The concept is a mixture of small-scale housing with large elements of gardening and cultivation. Among other things, they have taken inspiration from Gamla Enskede's lushly charming terraced houses.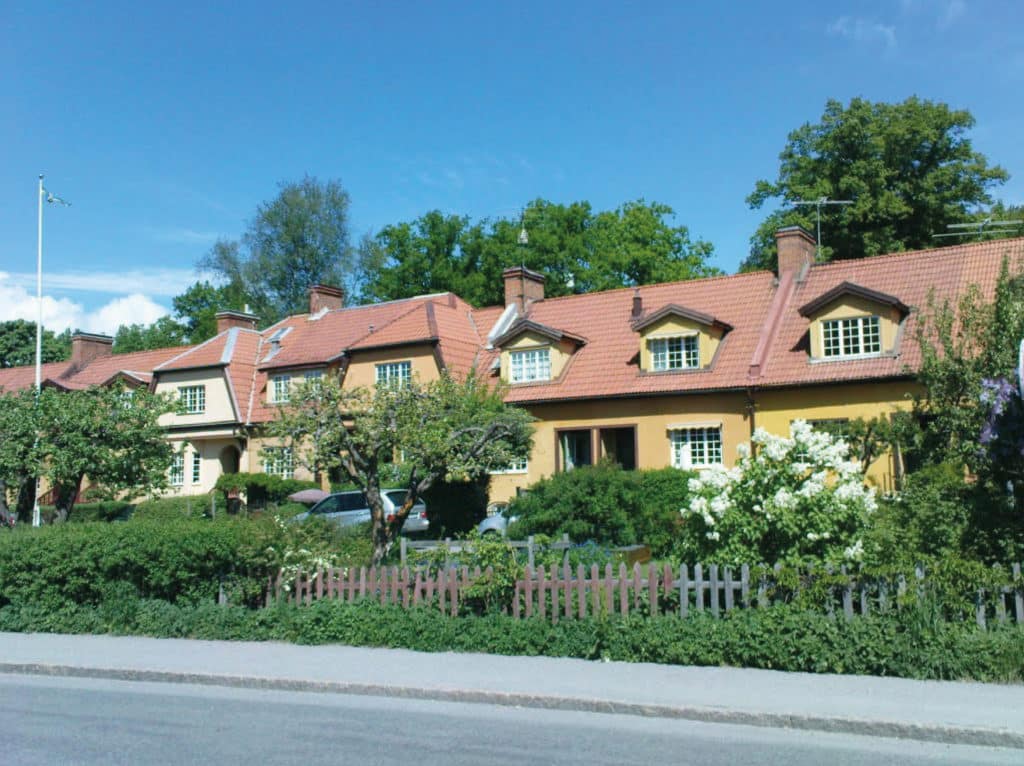 The idea is that there will be terraced houses, semi-detached houses, apartments and residential plots of varying sizes. According to the vision, all homes must have their own garden area and cultivation plots will be added for the smaller plots. In addition, common greenhouses, saunas, hot tubs, snowmobile garages, parks, promenades and a square in the center of the building are planned. It will be close to the best in life, it will be close life for real.
Works with detailed plans
– We are at an early stage and we do not have a ready-made proposal for a detailed plan, but this is something we will work more with and review different consequences. There are some challenges and issues to consider, but we continue to work based on this idea, says Lars Andersson.
The hope is that a proposal for a detailed plan will be in place during the first part of 2022.
– Based on the plan proposal, we will go out in consultation with stakeholders and have a dialogue. We also need to expand municipal infrastructure, water, sewage and district heating, so it may not be ready until 2023, says Lars Andersson.