Boden is currently investigating the possibility of starting an international IB school. In that case, all teaching will be carried out in English and an application for interest has now been sent out to all teachers in the municipality of Boden.
The ongoing establishment of H2 Green Steel means many opportunities for the municipality of Boden, but also some challenges. One of these is about being able to offer an international English-language education in a form that does not exist today.
Parts of the workforce that will build the green steel plant in Svartbyn are specialists in their field and today work in a global market. This means that they live in one place for a few years and when the project is finished, they travel on to the next assignment.
Several of these also have families and children who already go to school and study an international education. Therefore, the municipality of Boden is now investigating the possibility of starting a school called International Baccalaureate. It follows its own international curriculum that exists in over 120 countries, which makes it possible to complete the studies regardless of whether the family moves from or to another country.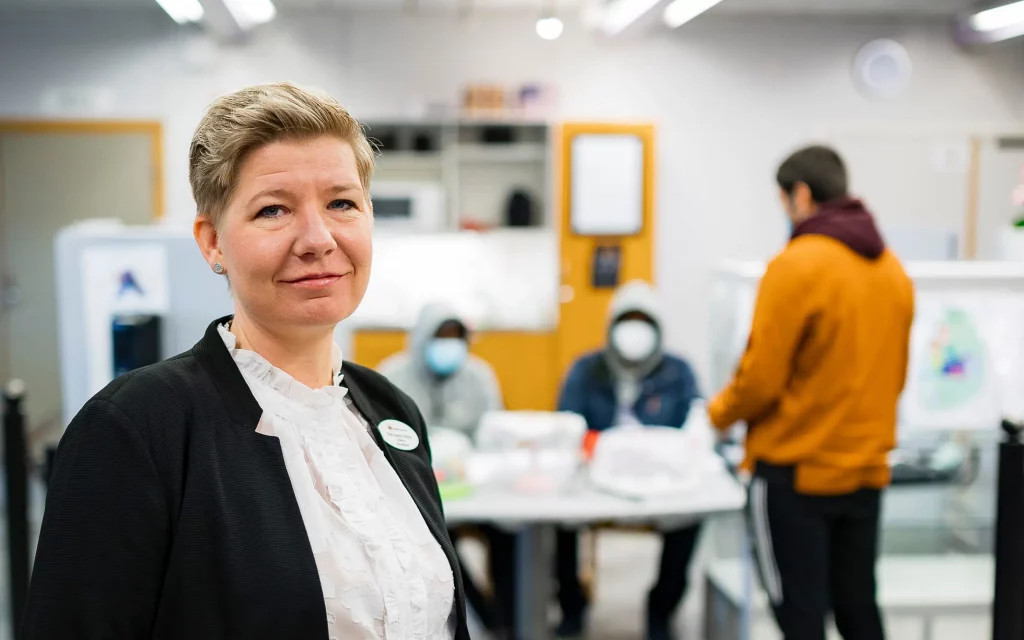 – Our ambition is that we will try to move towards an IB school from preschool class to high school, says Petronella Sirkka, pre-school and primary school director in Boden municipality.
All subjects
The labor market and education administration has sent out an interest inquiry to all teachers within the school in Boden municipality, to see if there are any who want to participate and carry out English-language educations that in the long run may involve an IB school.
– An international education places a little different demands on the teachers who are there. Partly that all teaching takes place in English and partly the technical language that exists in the various subjects, she says and continues:
– We hope that we have many brave teachers in our own business who want to test on such an opportunity. Now it is an application for interest, we will also make external applications for regular services. Then it's about teachers in all subjects and year groups, from preschool class to high school.
School start 2023/2024?
Even though the labor market and education administration is preparing to be able to start an IB school, there is still no decision and when the need will arise is also decided by H2 Green Steel's permit process. While waiting for political decisions, the administration therefore works with several different scenarios and with a short schedule.
– It has its challenges. But what we do know is that when H2GS gets permission to start building, there will quickly be a need for English-language teaching, if we want them to choose to settle in Boden. It is still a long process, but if we get the decisions that must be made, we can have an IB education in Boden 2023/2024.